Welcome to myonlyworkingeye...
We're a creative team who love solving problems, whether they'd be advertising, design or other marketing and communication challenges. We also prefer to let our work do the talking so have a look around and if you like what you see then get in touch – we'd love to hear from you.
Uemit Oezcan
concepts & craft online & offline
profile
intelligent art direction considerable experience in delivering creative solutions & concepts for design, above-the-line, web design and direct marketing agencies
strategic thinker integral member of several successful new business pitch teams
media neutral expertise in a wide range of interactive disciplines as well as information architecture, web standards & accessibility
personal perfectionist bold team-player refreshingly open thoughtfully honest laughably vain
experience
freelance senior art director microsoft mercedes-benz south west trains the nbga sony pictures dove timotei's
smarteez david lloyd leisure batchelors mcneil health intuit
henrion ludlow schmidt daimler chrysler meridian delta limited dresdner bank bremer landesbank basf atradius
j. w. thompson tr beck's beer ish multimedia
ogilvyone die bahn ibm american express motorola deutsche lufthansa game it!
contact
phone +44(0)7967796145
email uemit@myonlyworkingeye.co.uk
skype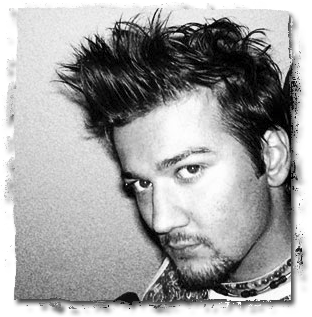 Daniel Jones
ideas & words online & offline
profile
award winning ideas & copy extensive experience in developing through-the-line campaigns across tv, print, radio and outdoor mediums for blue-chip brands at national and regional levels
strategic thinker involved in many new-business wins and positioning campaigns at a strategic level
media neutral proven success in emerging digital channels together with more traditional offline mediums
personal driven disciplined flexible team-player always interested often self-deprecating never boring
experience
vivid lime re-brand columbus porsche travel-insurance-web priority pass mileage junkie
freelance consultant woodberry down regeneration project nordin-jones dass aero engine services
saatchi & saatchi guinness proctor & gamble toyota sony nestle danone amnesty international wwf
bbdo mini kfc visa pepsi drypers maxis snickers m&m's wrigleys fedex quaker dulux Carrefour
contact
phone +44(0)7896257742
email daniel@myonlyworkingeye.co.uk
skype